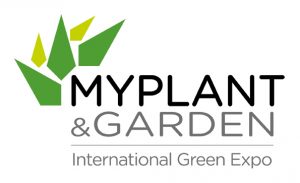 Arber  Horticulture will be on show from February 21th to 23th at Myplant & Garden, FIERA MILANO in RHO.  You will find us in HALL 20, Stand B29.
Now at its fourth edition this year, Myplant & Garden becomes ever increasingly a unique, very  interesting, inspiring and full of novelty event. It has become the most important  International  Fair of the floriculture, flowers, landscape and of the Italian Garden: thousands of flowers from all over the world, dozens of Masters of Decoration from international schools, plants and green solutions from all over the planet, stylists and flower-fashion shows.
Since 2014, Italy is at 7th place in the ranking of the Gardening World Market behind Canada. In the Italian "Belpaese", in 2016, the market  came to 3 USD billion (3.3 in 2011). The forecasts assume low growth. In 2016 the gardening world market value(source: Euromonitor International) reached 83 USD  billion. USA is the market leader, followed by a few European countries and by Japan. Italy is at the 7th place  with good signs of recovery.
Precisely to restore the necessary confidence to production and export, Myplant has extended the international contacts network to give further strength to foreign, from five continents, buyers'  incoming operations . In fact  the organization wants to increase international buyers' quantity and quality (110 official delegations present in 2017 edition) and the object is reaching 150 official delegations.
Let's meet in MYplant Fair!
Please contact us and arrange an appointment at our booth
Myplant & Garden, Fiera Milano RHO
Hall 20, Stand B29
February, 21th-23th, 2018